Orlando Florida Home Prices & Sales Are On The Rise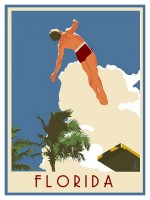 After the housing bubble burst back in 2007 home prices in Orlando and all across Florida suffered severely but over the past 12 months there have been tremendous improvements. This is great news for those looking to sell their Orlando home in the near future. As of May 2013 the Florida Realtors Association released the following year over year growth statistics for the Orlando Metropolitan Area (this covers Orlando, Kissimmee, and Sanford).
Orlando MSA – Single Family Homes (Counties: Lake, Orange, Oceola, and Seminole)
Number of Closed Sales – 2,652 up 13.4%

Median Home Price – $165,00 an increase of 20%
Orlando MSA – Town Houses / Condos (Counties: Lake, Orange, Oceola, and Seminole)
Number of Closed Sales – 841 up 13.2% 

Median Home Price – $95,000 an increase of
They also released promising statewide year over year trends seen below
Florida Market Summary
Closed Sales – Up +18.7% 

Cash Sales – Up +21% 

New Pending Sales – Up +30.8% 

Median Sale Price –  Up +15.9%

Average Sale Price – Up +11.4% 

Median Days on Market – Down -15% 

Inventory (Active Listings) –  Down -21% 
These statistics indicate Florida house prices are in an upward swing and are selling quicker due to the decreased inventory.  If these trends continue to increase or even remain at these levels sellers will have an opportunity to get out of houses that were previously under water and those in distressed properties can be bought by investors.
Check out the video below by Florida Realtors Chief Economist Dr. John Tuccillo as he explains some of the numbers above and what they mean for Orlando and Florida's real estate market.