Guide to For Sale By Owner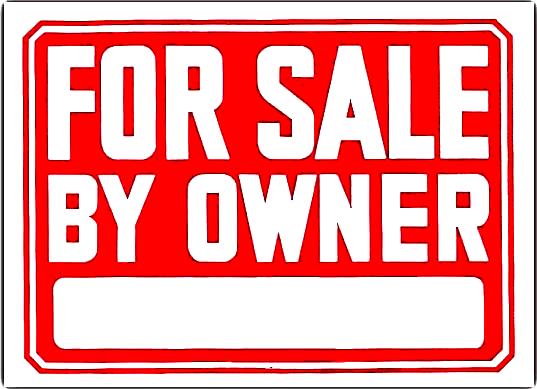 Selling your home by your self can save you money and a lot of the hassles generally associated with using a realtor.  The only catch is that you alone are responsible for the sale of your home, so we put together this guide to for sale by owner to help you out along the way.
Pricing effectively is the first step to getting your home sold quickly and without losing money. If your house is overpriced you'll have a hard time getting a lender to underwrite over market value and if your house is underpriced you're the only one losing out.

Home Inspection is key to making sure your home has no deal breaker flaws that would considerably lower the price of the home.
Home appraisal can give you a good starting point for what the perceived value of the house is, also it is likely to be similar to what the buyers appraisal will be.
Market Research is important because it allows you to play ball with realtors and stand alone buyers alike. If you know the house down the street has just sold for 5% more than your asking price with less square feet and less amenities you know you can stand firm on your price.

Marketing your home is just as vital to this process as pricing because without potential buyers, there won't be any offers, and it won't get sold.

Lawn signs are a tried and true method to catch potential buyers cruising down the street looking for a home to buy. Although this method should be just one tactic in your home selling arsenal because it can only reach a very limited group of people especially if you live in a gated community or a low traffic area.
Open houses are a great way to get potential buyers in the door but it's also a great way to attract nosey neighbors and window shoppers.
Listing services can be a big help like ForSaleByOwner.com , because they offer low listing prices, connect you with people looking for a home not sold by a realtor and it helps you reach the masses.
Staging which is an entirely separate guide will help potential buyers envision moving in and can help close the deal. See our home staging guide for more information.

Negotiating and closing are most of the reason why sellers choose to use a realtor in the first place so here's where you really have to get serious about doing your homework.

First you must go back and fourth over the price with the buyer, make sure you've done your market research and had an inspection so there's no surprises. We'll save the intricacies of sales tactics for a different guide.
Once a price is decided if a buyer does not have a realtor you will need to draw up a purchase contract with contingencies based on you or your buyers needs.
If the buyer has an agent you will most likely work directly with them.
 After a buyer has expressed interest make sure they are pre-qualified this will save you time, money and headaches.
We recommend working directly with a real estate attorney to draft the purchase contract, better safe than sorry.
With the purchase contract you will generally get a good faith deposit, so that in the case the buyer exits the purchase contract without executing you keep the money. There is no set amount on this but most common is between 1-3% of the purchase price.
After any buyers appraisals it's time for the closing for this you'll need to work with your real estate attorney and a title company.
Sign the closing documents hand over the keys and boom!  You've completed your first for sale by owner home sale!
We wish you the best of luck finding a buyer, but if you are in a pinch, trying to avoid foreclosure, or can't afford repairs contact us can we can make an offer on your home fast!