Guide to Staging Your Home For Sale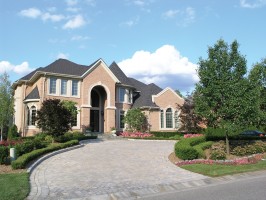 Staging your home for selling your home can be a daunting task, especially if you need to do it in a hurry. So US Home Assist has put together this comprehensive list of to do's for the inside and outside of your home. If you follow these great staging you're your home will be sold in no time and you won't stuck fielding low-ball offers left and right.
Let's start with the outside the home, after all it is the first thing potential buyers see when they visit your home.
The front lawn is the easiest place to begin outside your home, although it is a significant amount labor it's not very expensive.

Mow and fertilize the grass
De-weed the yard and flower beds
Remove dead plants
Add mulch/soil to flower beds
Plant new plants
Trim the bushes and hedges

Cleaning up the exterior of your home is just as important to giving your home that buy me shine as dealing with the landscaping.

Touch up exterior paint, fix any chips, discolorations, or cracks.
Paint the front door
Replace fixtures as needed
Paint window sidings
Wash siding and windows
Clear and clean gutters
Pressure wash the driveway and sidewalk
Now it's time to move inside, which is where things can get a bit more expensive but can help sell your home exponentially faster.
Remove all personal items from the residence, you want potential buyers to feel like this is their new home not someone else's.

Put away mail and magazines
Clear common areas and rooms of family photos
Make arrangements for any pets to be away from the home during showings.
De-clutter the home to make it appear bigger to potential buyers as well as allow their imagination's to fill the rooms with their own belongings.

Remove extra furniture, although it may be functional it can make rooms look too small.
Remove extraneous appliances that aren't used very often
Clear bookshelves that are over stuffed, place a only a few books and items on them.
Clean like crazy! This may be a given but you would be surprised at the number of people who don't put in the elbow grease to be able to get what their house is really worth.
Rent a steam cleaner or have the carpets professionally cleaned
Mop/Dust the floors
Use wood cleaner on furniture
Don't forget to clean fans and other high/hard to reach areas
If furniture is moved make sure indentations aren't visible
Make the bathrooms and kitchen really sparkle, this could seal the deal
Pay attention to smell, lighting, and showing off special home features
Make Improvements to the overall look and feel of the home.

Add a kitchen backsplash
Upgrade counters and cabinets
Upgrade flooring
Change window coverings
Upgrade bathroom fixtures
Give it the model home look. There is a reason behind why model homes look the way they do, and it's because they are staged to sell!  Visit a few model homes or open houses and try to imitate their lighting, furniture setups, and themes.
When you utilize all of the above steps your home will be fully staged to be sold quickly at a fair market value. For more tips on selling and marketing your home visit our resource center.