How to Find a Real Estate Agent and Pick the Right One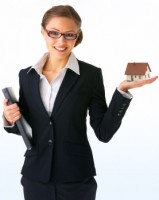 By definition a real estate agent is a person who is licensed by the state to help you buy and sell real estate. Certification requires classes and exams ensuring that the agent is well versed in real estate transactions. Finding the right agent can be a bit tricky but extremely beneficial when trying to sell your home. To begin search your search for a real estate agent to help you sell your home you have several options to choose from.
Find an Agent Online
Most start with an online search which encompasses Google searches, looking at review sites like Angie's List, or using the National Association of Realtors database. This is the easiest approach to finding an agent but it doesn't mean that the agent you find will be good at what they do or be able to sell your home fast, at the right price.
Get a Referred Agent
If you're not very tech savvy and looking for secondary search options you can go with the old fashion referral. Ask friends and family or professional contacts who they've used in the past and how their experience was with certain agents. Using this technique is not as easy as an online search but you are more likely to find a trustworthy and helpful agent.
Observe Your Local Area
In addition to the first two search methods you can drive around your area monitoring signage and marketing. Write down the names of agents who are currently listing other houses in your area, they will know the market and likely be able to assist you with selling yours.
Setup Interviews
Once you've gathered a good list of referred or found real estate agents you will want to Interview several of them. Your questions should be geared to make sure they are knowledgeable, responsive to phone calls or emails, talk about their history and length of career in real estate. Once you've narrowed it down to 2-3 agents list out qualities and go with your gut instincts. Following this interview process is crucial to picking the right agent and ensures that the agent you've selected will be able to sell your home quickly.