6 Tips For Exploring Orlando Like a Local
Some people walk through the gates of Disney World, and see whimsy. They see smiling children, beautiful buildings, happy tourists, and the fruits of creative genius.
Then there are the rest of us. We may be in the minority, but we do exist. We walk into Disney World and we see something entirely different. We see crowds, lines, and manufactured happiness. We also see fanny packs, seas and seas of fanny packs.
Does this mean we should cross Orlando from our list of potential vacation spots, or that we should resign ourselves to misery if we find ourselves in Central Florida? Of course not!
There are plenty of things to do in Orlando, Florida that have no association with Disney. All you have to do is think like a local!
1. Find Places to Eat And Drink That Aren't Character Themed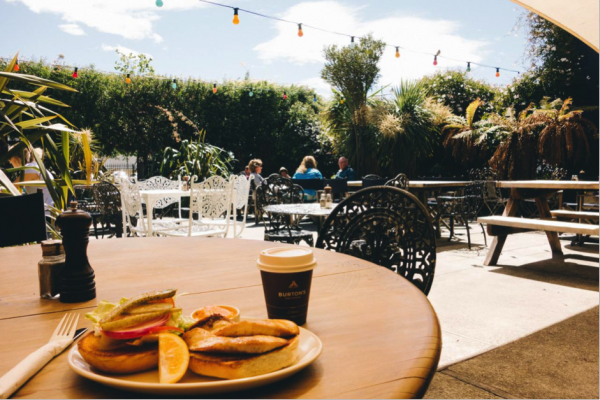 You may think that living in a tourist trap sounds absolutely miserable, but there are actually a few benefits to it. One of these benefits is that the owners of local restaurants and bars must raise the bar to compete with the chains that set themselves up around tourist attractions. They also have to compete with celebrity chefs who open restaurants in and around the various theme parks.
What does this mean for you?
It means that there is no shortage of restaurants and bars serving great quality food, with good portion sizes, at good prices. It also means that you can find some decent ethnic and fine dining options.
Here are some great restaurants and bars to check out the next time you are in Orlando. No mascot costumes, we promise.
Ethnic Eats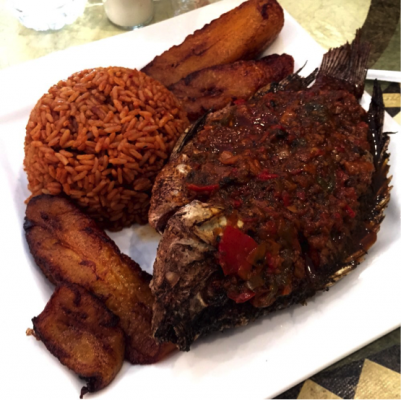 Image via Yelp
African Soul Market – Ignore the neighborhood. This Nigerian restaurant is well worth leaving the touristy areas of Orlando and doing a little exploring. Once you step inside, you will feel perfectly safe and comfortable. Don't worry if you aren't familiar with African cuisine. You'll be in good hands. The staff is great about explaining ingredients and cooking methods. If you like spicy food that is flavorful and very friendly for vegetarians, this is a great alternatives to super westernized ethnic foods you might find in certain theme parks.
Anh Hong – Inexpensive, friendly, delicious, and completely lacking pretension, this is everything a Vietnamese restaurant should be. Orlando is actually home to a pretty big Vietnamese food scene, but Anh Hong is among the best. Try the roll your own spring rolls!
Barbecue
Porkies Original BBQ – You are south of the Mason Dixon Line, so why not indulge in a little barbecue? Porkies prides itself on its ribs, but the unsung hero here is actually the tender smoked chicken.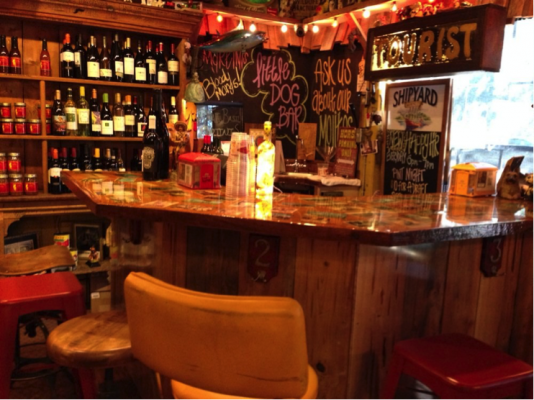 Image via YELP
Yellow Dog Eats – This is great BBQ for a true foodie. Yellow dog prepares classic favorites like pulled pork with ingredients like brie, siracha, and cherry peppers. The results are amazing.
Fine Dining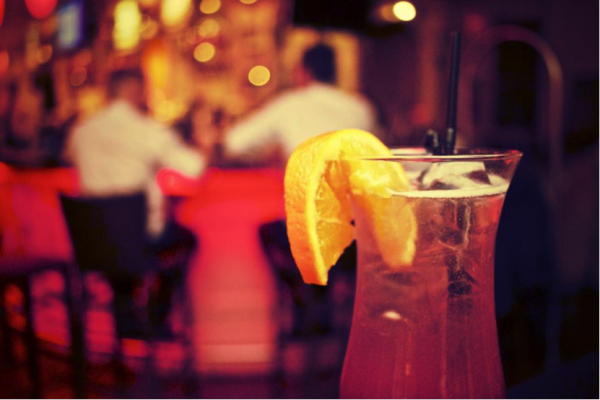 Chef's Table at Edgewater – You'll have to travel about 15 miles from downtown Orlando, but you will be glad you made the trip. This restaurant in the Edgewater hotel features a three course, price fixed menu for less than $60 dollars per diner. Some of the selections that may be available on a given night are, hamachi tartare, roasted duck breast with spaetzel, and sweet potato and white chocolate bread pudding.
2. Explore Hip And Eclectic Neighborhoods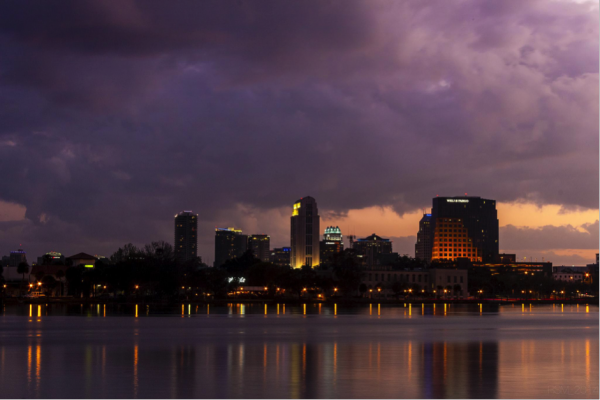 Photo by Ryan McKee // Flickr Creative Commons
Once you escape the areas of Orlando that are tightly held in the chokehold of a certain mouse, you'll find lots of neat neighborhoods that are full of artists, funky little shops, and nice little cafes and watering holes. These are great places for hanging out and people watching. If you have a few days to spare, check out the following cool neighborhoods:
College Park – You'll know you're in college park by the street names which are all named after famous colleges and universities. This little neighborhood features lots of old timey charm, and several shops. You won't want to miss the old Publix grocery store. Of course, the main attraction of College park is Jack Kerouac's childhood home.
Mills 50 – Bring your camera if you make it into Mills 50 during your Orlando trip. The brightly colored street art covering the buildings, utility boxes, even the dumpsters. You can have a drink at one of Orlando's underground landmarks, Will's pub. You can also walk through Orlando's Asian Community for some great ethnic food at Hackers.
Thornton Park – If you like your funky, eclectic neighborhoods on the posh side, make it your goal to visit Thornton Park. You can enjoy a craft beer at The Falcon, pick out some designer threads in one of the boutiques, and then end your day enjoying the neighborhood's monthly wine walk and art stroll.
3. Indulge Your Inner Sports Fanatic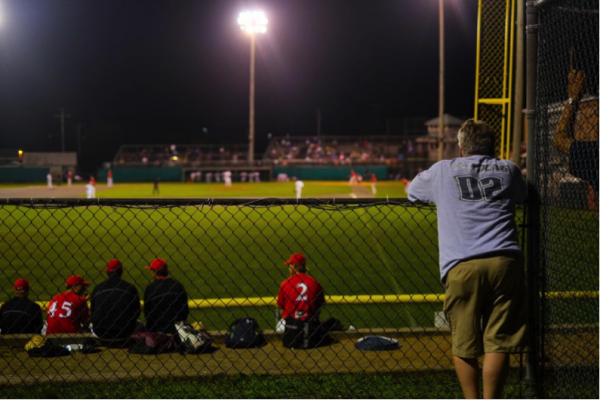 Theme parks are by no means the only thing drawing tourists to central Florida. The area has amazing golf courses. If hitting the links sounds a little old bland for you, don't worry, you have other options.
Orlando Titans Professional Lacrosse team – If you like fast paced action and enthusiastic fans, check out a lacrosse game. It's a great alternative if you are burned out on soccer.
Winter Park Diamond Dogs – For many college athletes, summer doesn't mean vacation. It means staying in shape by playing in summer leagues. You can support student athletes and enjoy a night at the ballpark, and have a clear conscience knowing that you aren't supporting some bloated, egotistical jerk's steroid habit.
4. Get Some Culture For Gawrsh Sakes!
Believe it or not, there are plenty of cultural offerings in the Orlando area that are not designed for four year olds and middle aged tourists. Orlando actually has a great art and music scene with a wide variety of offerings. So, get your culture on and check out these options.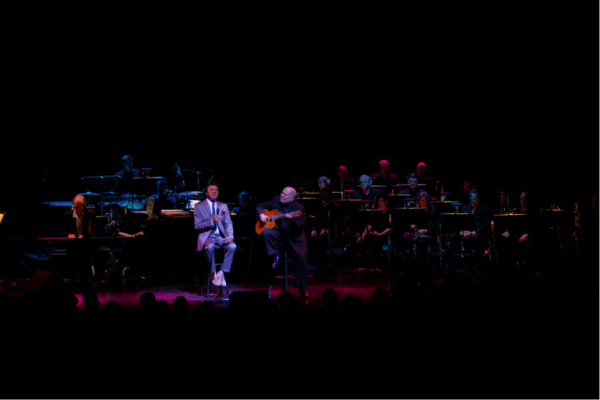 Photo by sergio_leenen // Flickr Creative Commons
The Orlando Philharmonic Orchestra – Shake off the kitschy tourist traps, dress up, and enjoy a night at the symphony. If you are in the area during the holiday season, don't miss the orchestra's presentation of The Nutcracker.
Dr. Phillips Center for Performing Arts – The Dr. Phillips Center hosts the Orlando Ballet along with several other offerings. You can also enjoy performances by a variety of internationally known vocalists, comedians, and watch theater performances starring up and coming performers.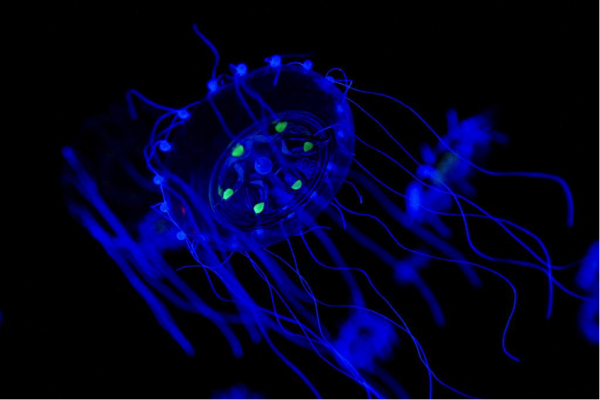 Photo by Matthew Simantov // Flick Creative Commons
CityArts Factory – This is a collection of varied art galleries located in downtown Orlando. If you are looking for your culture on the cheap, this is a great choice. Admission is often free. You can visit the Factory to admire work from local artists, or participate in events like the 'Gallery Crawl'.
Snap! Orlando – You could spend a day paging through Instagram accounts of Disney enthusiasts who think they are photographers because they took a picture of Cinderella's Castle in black and white. You could also volunteer to sit in a hermetically sealed chamber listening to Nickelback for 3 hours. Here's a third option! Get thee to Snap! Orlando and spend a few hours exploring. You'll see some cool stuff, and you'll remember that photography is really an art that takes years to master.
5. Get Outside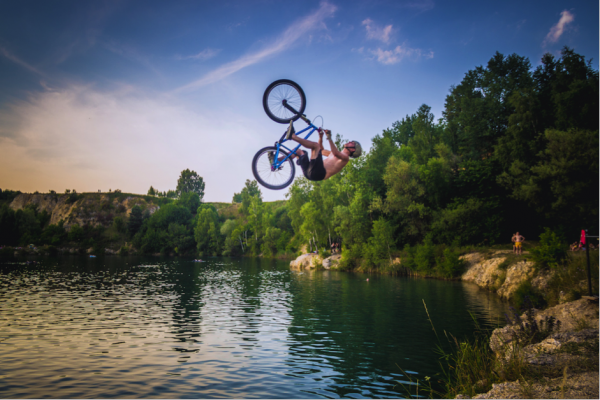 While you are in Orlando, you may as well enjoy the warm weather and nature just like the locals do. Here are a few things you can do to get your nature fix:
The Orlando Urban Bike Trail – Rent a bike and spend an afternoon riding and seeing the sights. You can connect with locals and get a good idea of what's going on around town that evening.
Peace of Mind Kayak Tours – Forget loud speed boats. The best way to experience the waterways in and around Orlando is from the quiet convenience of a Kayak.
6. Get Your Pampering on!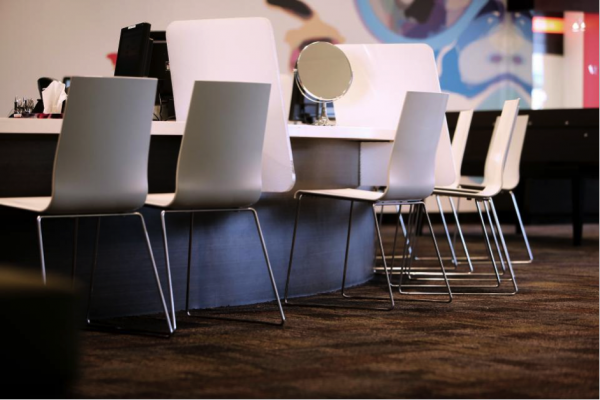 Treat yourself! Whenever you visit a warm weather area, always remember one thing. The locals care about their appearance. This means that there are tons of spas, massage parlors, and salons, all welcoming customers who want to look nice while wearing as little as possible. Forget the salon in your hotel room. There is plenty of pampering to be found in the nearby strip mall!