Existing Home Sales Surged in July, But Why?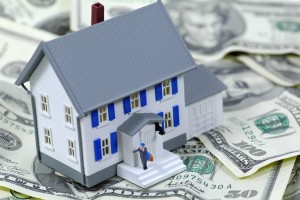 Existing home sales took an impressive upward swing  in the month of July and while this provided a great 17% increase year over year it may not be as great as it sounds. There are many other factors within real estate or any financial eco system that can show what we might consider false positives.
Over the past months we have seen record increases in sales and pricing but this is largely due to the continued government backing of record low mortgage interest rates. With some political shifts in the market recently we have seen this rate jump up considerably.
So one would ask why the continued rise in sales and pricing with growing mortgage rates? It just doesn't make sense.
Chief economist for the National Association of Realtors explained in a press release that this increase in rates has pushed some buyers out of the market while at the same time providing substantial incentive to close deals before rates increase further. This is definitely disappointing as it indicates that all of the record increases and double digit year over year growth we've may soon be coming to an end. However, he also touched on a positive note saying "Although housing affordability conditions will become less attractive, jobs are being added to the economy, and mortgage underwriting standards should normalize over time from current stringent conditions as default rates fall."
Considering all of the outside factors, July's  spike in existing home sales may be a bit of a rouse with trouble right around the corner but it is too soon to tell. We will follow up as August sales and pricing data is released along with more insight from the experts.  See below for more housing market data analysis from chief NAR economist.